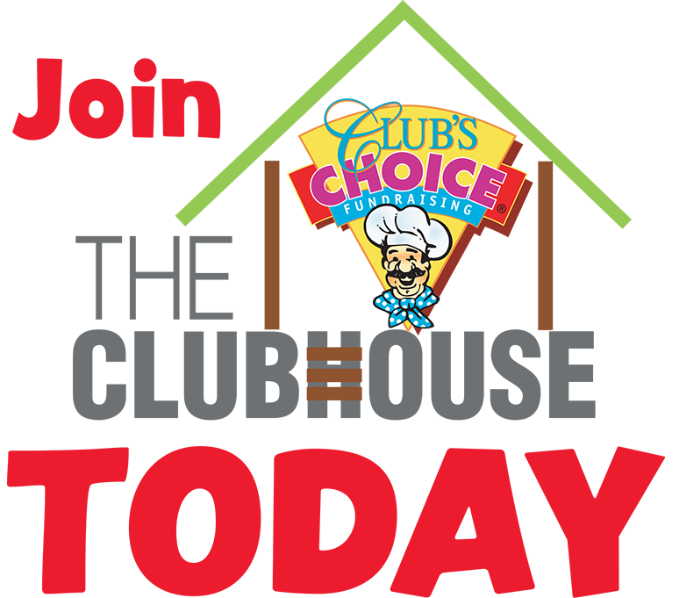 WHAT CAN
YOU

DO?

Join the Clubhouse (Seller Registration) – Each seller enters information about themselves and the fundraiser they are doing. Sellers must be registered in order to participate in special promotional contests. Once the seller is registered, they can participate in sending emails and/or text messages to family and friends regarding their fundraiser. Registration is easy! Click on "Join the Clubhouse". Complete the required info* and you are registered! If you are already registered, click on "Go To My Clubhouse".

*(Don't worry Mom and Dad, we don't share this information with anyone. The information is used for customer service purposes only.)
Do you want to start a fundraiser?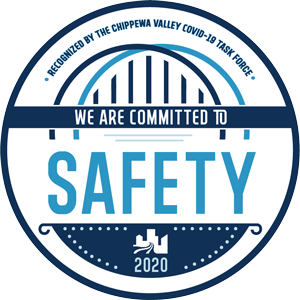 COVID-19 – Doing our part to keep you safe!
We take our responsibilities seriously when it comes to COVID-19 and are doing our part to keep everyone safe! Choice Products USA, LLC and its sister companies, Choice Bakery Products and Club's Choice Fundraising, participates in the Economic Development Safety Task Force and has received a "Seal of Approval for being COVID Compliant" from the Marshfield Clinic Occupational Health department.
From our sales force in the field, to our warehouse, to our delivery drivers, we are all following the necessary protocol to get you the best products, safely. Our sales force and delivery drivers will have the supplies necessary to meet your schools requirements for safety, including hand sanitizer, masks and gloves along with training on the best practices for safety. Should you have any questions, please don't hesitate to reach out to us.
Links:
Summary of our COVID-19 Response Plan
Detail of our COVID-19 Response Plan
WHAT CAN
YOU

DO?

Join the Clubhouse (Seller Registration) – Each seller enters information about themselves and the fundraiser they are doing. Sellers must be registered in order to participate in special promotional contests. Once the seller is registered, they can participate in sending emails and/or text messages to family and friends regarding their fundraiser. Registration is easy! Click on "Join the Clubhouse". Complete the required info* and you are registered! if you are already registered, click on "Go to my Clubhouse".

*(Don't worry Mom and Dad, we don't share this information with anyone. The information is used for customer service purposes only.)
Let our Experience speak for itself:
Highest Quality Fundraising Programs in the Industry!
Club's Choice stands behind its products and offers top-notch customer service to our customers.
Read More...
Outstanding Guaranteed Services
From day one until the day we deliver and beyond! All our products are 100% guaranteed! If you're not satisfied, we can refund or replace your products.
Read More...
All reports available on-line 24-7
On-line ordering, detailed customizable reporting and student generated e-mails, automatic FaceBook posts, texts. extremely easy to use and customer friendly online shopping experience and more.
When you see the Premier Choice logo next to any product in our brochure, you can rest assured that it was manufactured by our family-owned business to the highest standards. The Premier Choice logo means we proudly serve it to our guests in our own home. "Your guests are our guests!"
Do you want to start a fundraiser?

Easy Fundraising
No Money Up Front.
Pre-packed product by seller.
Customized reports.
Customized letters and thank-you notes.
Online ordering.
Email selling tool.
Most Profitable
Ordering.
Free Pre-Pack per Seller.
Free Prize Program.
Free Brochures.
School Grants Available.
Invoice At Delivery.
Links