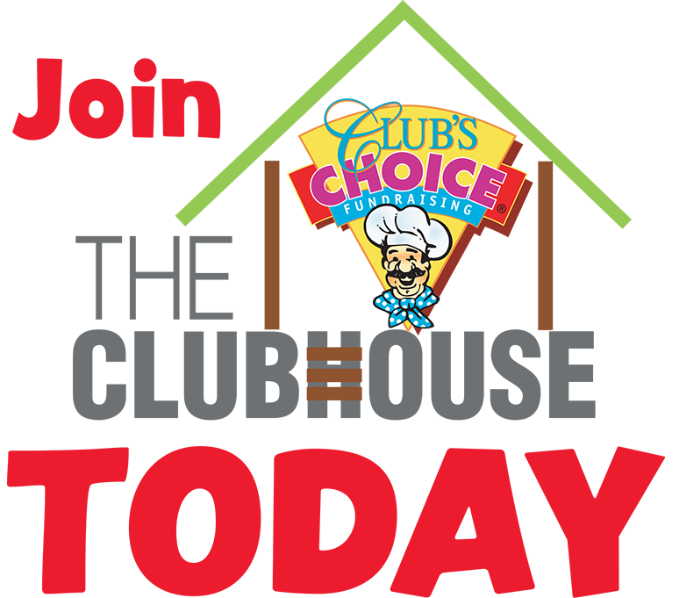 WHAT CAN
YOU

DO?

Join the Clubhouse (Seller Registration) – Each seller enters information about themselves and the fundraiser they are doing. Sellers must be registered in order to participate in special promotional contests. Once the seller is registered, they can participate in sending emails and/or text messages to family and friends regarding their fundraiser. Registration is easy! Click on "Join the Clubhouse". Complete the required info* and you are registered! If you are already registered, click on "Go To My Clubhouse".

*(Don't worry Mom and Dad, we don't share this information with anyone. The information is used for customer service purposes only.)
Do you want to start a fundraiser?

Good Products + Great Service
EASY, PROFITABLE FUNDRAISER FOR YOU!
We Guarantee our products and service.
For over 30 years, our company has focused on finding the best ways to fund youth programs. We have found the most successful fundraising campaigns rest on food products and great customer service.
Tastier Choices
We taste everything we sell. If we don't like it, we don't sell it. Would you like a Tasting Party to test the food yourself?
Meet our products!
Pizza & Cookie Dough Fundraising
Pizza is one of our most popular fundraisers because everyone loves food that fit into their budget. We have several different types of pizza Fundraising Programs. You can choose the one that will be perfect for you.
More
Our cookie dough fundraising programs are also extremely popular, because our cookie dough is made with REAL BUTTER, REAL EGGS, REAL VANILLA, and REAL SUGAR. In addition, our own homemade recipe is available in pre-portioned pucks at the perfect size that you will love.
More
Do you want to start a fundraiser?

Easy Fundraising
No Money Up Front.
Pre-packed product by seller.
Customized reports.
Customized letters and thank-you notes.
Online ordering.
Email selling tool.
Most Profitable
Ordering.
Free Pre-Pack per Seller.
Free Prize Program.
Free Brochures.
School Grants Available.
Invoice At Delivery.
Links