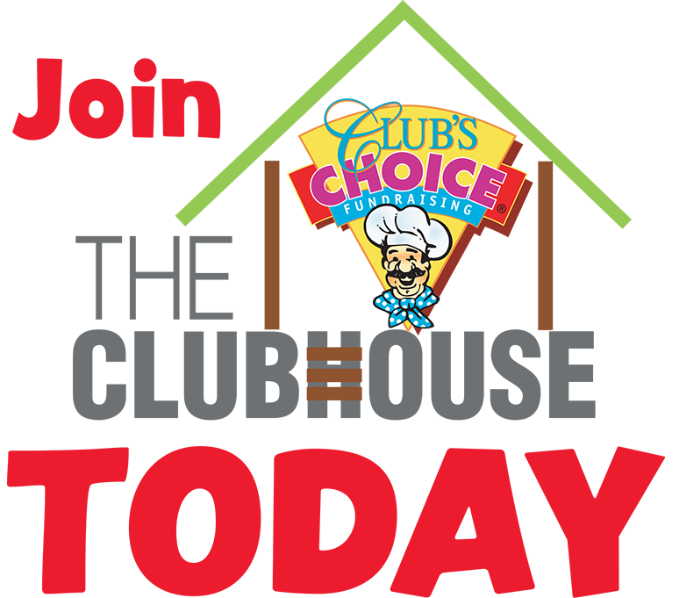 WHAT CAN
YOU

DO?

Join the Clubhouse (Seller Registration) – Each seller enters information about themselves and the fundraiser they are doing. Sellers must be registered in order to participate in special promotional contests. Once the seller is registered, they can participate in sending emails and/or text messages to family and friends regarding their fundraiser. Registration is easy! Click on "Join the Clubhouse". Complete the required info* and you are registered! If you are already registered, click on "Go To My Clubhouse".

*(Don't worry Mom and Dad, we don't share this information with anyone. The information is used for customer service purposes only.)
Do you want to start a fundraiser?

UNMATCHED CUSTOMER SATISFACTION
Club's Choice places a customer service call to all of its customers directly after the sale. We want to know how we did and what we can do to improve our processes.
President's Message
Club's Choice Fundraising may not be the biggest fundraising company in the United States, but we strive to be the best one. Our company helped hundreds of groups raise millions last year. Fundraising is becoming increasingly necessary to supplement America's school budgets. We would like to make your fundraising endeavors easy, fun, and very profitable.

We look forward to the prospect of working with you.
Richard W. McHugh, President
SATISFACTION BUILDS SUCCESS... WE CARE!
What our customer are saying...
Club's Choice Fundraising is great and so well organized with the prepack feature. Mistakes are rare. Meg - Piqua High School
Excellent job on reports. The delivery driver service was excellent and the delivery itself went perfectly. Kathy - Gingerbread Daycare
It was a very easy fundraiser--so simple to do. Patricia - Holy Spirit School
Our sales rep was very personable and flexible. The fundraiser was great, easy, and organized. Jackie - John R. Beatty Elementary
Do you want to start a fundraiser?

Easy Fundraising
No Money Up Front.
Pre-packed product by seller.
Customized reports.
Customized letters and thank-you notes.
Online ordering.
Email selling tool.
Most Profitable
Ordering.
Free Pre-Pack per Seller.
Free Prize Program.
Free Brochures.
School Grants Available.
Invoice At Delivery.
Links