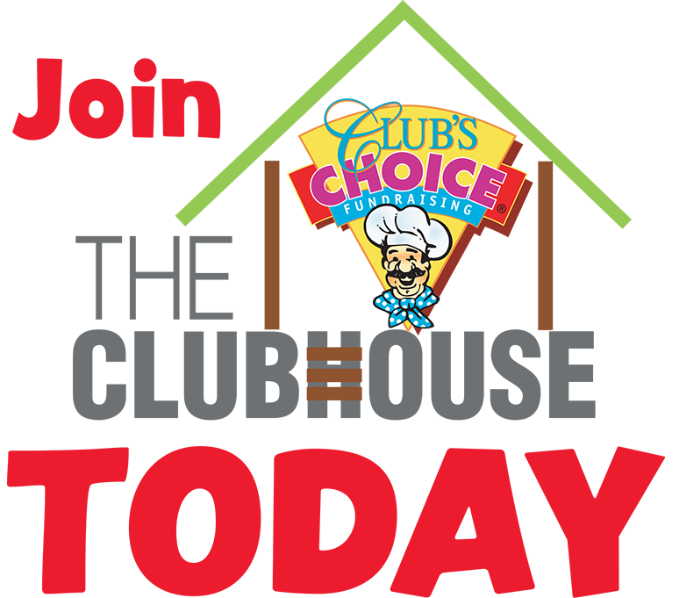 WHAT CAN
YOU

DO?

Join the Clubhouse (Seller Registration) – Each seller enters information about themselves and the fundraiser they are doing. Sellers must be registered in order to participate in special promotional contests. Once the seller is registered, they can participate in sending emails and/or text messages to family and friends regarding their fundraiser. Registration is easy! Click on "Join the Clubhouse". Complete the required info* and you are registered! If you are already registered, click on "Go To My Clubhouse".

*(Don't worry Mom and Dad, we don't share this information with anyone. The information is used for customer service purposes only.)
Do you want to start a fundraiser?

RAISING FUNDS ~ GUIDELINES FOR SUCCESS
These five simple steps will ensure your fundraising success!
Use prize incentive programs just for the fun of it and watch your profits increase!

According to the Association of Fundraising Distributors and Suppliers (AFRDS), if incentive programs are done well, it rewards effort, builds teamwork and promotes ownership of the fundraising project. Club's Choice sales representatives work closely with your group leaders to determine appropriate incentive programs.

Focus on selling to the "good guys", your family and friends.

There's no need for door-to-door selling. Your family and friends will gladly buy high-quality products with profits going to a good cause. Also, ask your parents to bring brochures to his/her workplace. Club's Choice Fundraising, partnered with the AFRDS, advocate "safe-selling" to the children and parents involved in a fundraising program. We make safety our number one priority.

Insist on high-quality merchandise.

According to the AFRDS, consumers are generally willing to pay for a product to help support a worthy cause; however, they do not want to pay for inferior or overpriced products. A successful fundraising event depends upon repeat sales. If a school, class or other organization is associated with selling high-quality items, people will continue to support the fundraiser year after year.

Selecting Your Fundraising Partner

The most important criterion when evaluating a company is SERVICE. What will the company do to make your fundraiser a success and to make your job easier?





Check for References!!

Ask these important questions:

How long has the company been in the product fundraising business?
How about your sales representative?
How will the company specifically implement the fundraising program?
How will the company tailor the program to fit your organization's particular needs or rules?
Does the company understand and comply with your state sales tax laws and how will these laws impact your program?
Does the company guarantee their products?
Is student and volunteer safety a key element of the program?
What is the company's policy on replacing damaged products?
Will the company give the organization credit or buy back undeliverable or unsold goods?
How responsive will the company be to other problems such as incorrect or lost orders?
How is the educational value of the fundraising program maximized for the students or volunteers? (e.g., working with money, selling, etc.)
Do you want to start a fundraiser?

Easy Fundraising
No Money Up Front.
Pre-packed product by seller.
Customized reports.
Customized letters and thank-you notes.
Online ordering.
Email selling tool.
Most Profitable
Ordering.
Free Pre-Pack per Seller.
Free Prize Program.
Free Brochures.
School Grants Available.
Invoice At Delivery.
Links