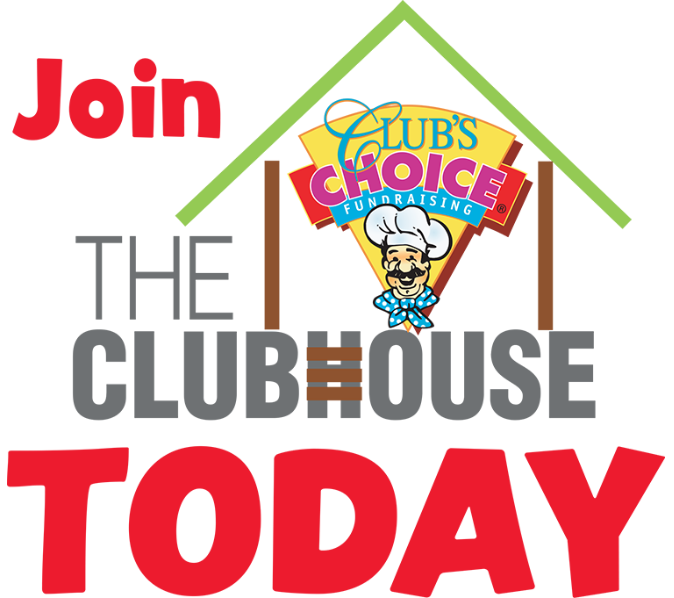 WHAT CAN
YOU

DO?

Join the Clubhouse (Seller Registration) – Each seller enters information about themselves and the fundraiser they are doing. Sellers must be registered in order to participate in special promotional contests. Once the seller is registered, they can participate in sending emails and/or text messages to family and friends regarding their fundraiser. Registration is easy! Click on "Join the Clubhouse". Complete the required info* and you are registered! If you are already registered, click on "Go To My Clubhouse".

*(Don't worry Mom and Dad, we don't share this information with anyone. The information is used for customer service purposes only.)
Do you want to start a fundraiser?

Wrap Up
The delivery may be over, but our service doesn't stop there. Is there an issue with your order? Fill out our online assistance form or give customer service a call at our toll-free number: 1-877-369-9766. We can provide a number of solutions for you including product replacement or a full refund.
Fundraising Results
Customer reports are always available online. We'll be glad to help you analyze your year-to-year fundraising progress and see what worked and what did not. Our sales representative can work with you to come up with innovative ideas to increase participation and profits for your next fundraising campaign.
On the Horizon
Club's Choice is hard at work developing cutting edge services for your next fundraiser. Look forward to new ways of ordering products, additional comprehensive sales tracking and analysis reports, and upgrades to our exceptional customer service. We're building on our solid foundation and forging new ground.
Not only are we innovating in-house, our visionary sales force is tirelessly searching for inventive partners. Together with these associates, we're establishing and offering future fundraisers new grant programs, prize options, promotion opportunities only possible through our partnerships.
Don't be left behind!
Do you want to start a fundraiser?

Easy Fundraising
No Money Up Front.
Pre-packed product by seller.
Customized reports.
Customized letters and thank-you notes.
Online ordering.
Email selling tool.
Most Profitable
Ordering.
Free Pre-Pack per Seller.
Free Prize Program.
Free Brochures.
School Grants Available.
Invoice At Delivery.
Links