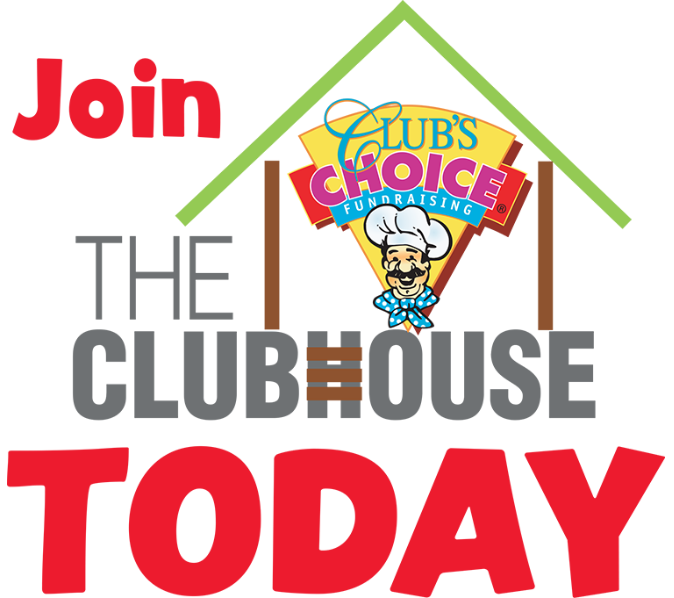 WHAT CAN
YOU

DO?

Join the Clubhouse (Seller Registration) – Each seller enters information about themselves and the fundraiser they are doing. Sellers must be registered in order to participate in special promotional contests. Once the seller is registered, they can participate in sending emails and/or text messages to family and friends regarding their fundraiser. Registration is easy! Click on "Join the Clubhouse". Complete the required info* and you are registered! If you are already registered, click on "Go To My Clubhouse".

*(Don't worry Mom and Dad, we don't share this information with anyone. The information is used for customer service purposes only.)
Do you want to start a fundraiser?

Ordering The Goods
We make the ordering process as easy as possible!
Latest Technology
Club's Choice Fundraising is proud of its highly accurate order processing department. We scan your order forms to create a permanent record of each seller's sale information. We can fax or email a copy of any lost order form we have received to you within an hour. Order forms can be restored to rectify possible processing errors.
Reporting Features
Several handy reports are printed after the order forms have been processed. The Contract Summary Report shows overall participation and profits. The Summary Seller by Unit Report shows highest to lowest selling participant and prizes earned. The Summary Seller by Name Report creates an alphabetical listing of your group, which is useful at delivery time. All reports can be grouped by classrooms or teams.
Prepack
No more lines! Orders are individually packed prior to delivery and labeled with the seller's name, school, and total number of items sold. Multiple boxes for individual sellers are marked as such, making deliveries fast and easy.
Do you want to start a fundraiser?

Easy Fundraising
No Money Up Front.
Pre-packed product by seller.
Customized reports.
Customized letters and thank-you notes.
Online ordering.
Email selling tool.
Most Profitable
Ordering.
Free Pre-Pack per Seller.
Free Prize Program.
Free Brochures.
School Grants Available.
Invoice At Delivery.
Links