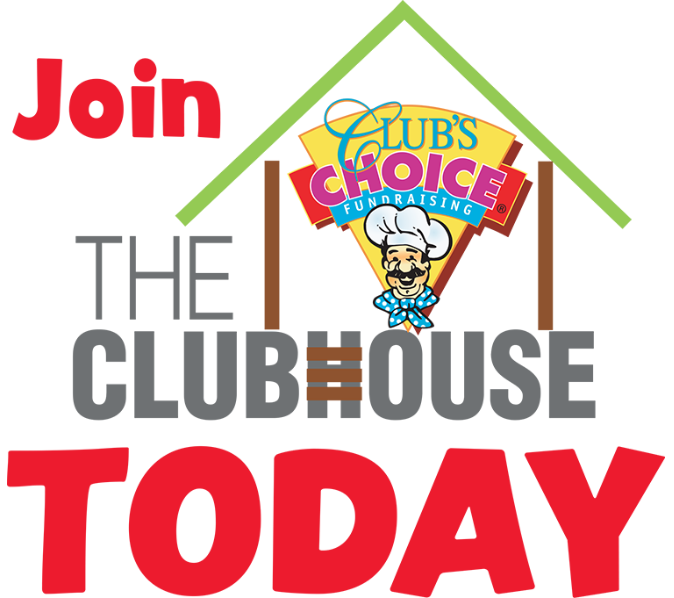 WHAT CAN
YOU

DO?

Join the Clubhouse (Seller Registration) – Each seller enters information about themselves and the fundraiser they are doing. Sellers must be registered in order to participate in special promotional contests. Once the seller is registered, they can participate in sending emails and/or text messages to family and friends regarding their fundraiser. Registration is easy! Click on "Join the Clubhouse". Complete the required info* and you are registered! If you are already registered, click on "Go To My Clubhouse".

*(Don't worry Mom and Dad, we don't share this information with anyone. The information is used for customer service purposes only.)
Do you want to start a fundraiser?

Planning is Everything
Tailored Campaign
Each group has different requirements and timelines. Here at Club's Choice, we'll help you create a fundraising campaign tailored to your needs. With over 30 years of experience, we can guide you through any difficulties to make your fundraising campaign more manageable, efficient, successful, and profitable.
Technological Edge
Club's Choice offers web ordering in conjunction with your traditional brochure sale. Non-frozen items sold via the web will be shipped directly to the buyer. Full profit from the sale will be credited to your group. Ask your sales representative how to get started.

If you already have your unique key code to start web ordering, click here.
Campaign Schedule
We recommend a 10-day campaign from kick-off until your sellers' order forms are returned to the fundraising chairperson. Processing the orders at our corporate facility takes about one week. Allow up to two weeks for us to ship your products to a regional warehouse near you. Our warehouse crew will pre-pack and sort your orders.
Scheduling a delivery time is simple. We have our own distribution network which allows you to select a specific date and time for your product distribution.
Incentives
You name it; Club's Choice has done it. The Association of Fundraising Distributors and Suppliers says,
"If done well, an incentive program rewards effort, builds teamwork and promotes ownership of the fundraising project."
Corporate endorsed incentives include "level-based" and accumulative prize brochures. Our sales representatives can provide their own "top seller" incentive programs--like cash awards, iPads, limo rides, and 5 lb. Hershey bars!
Kick-Off Ideas
Participation prizes work well. Little gifts to prospective participants will get them excited about selling for your cause. Seller's packets include full-color brochures, order forms, and pertinent sale dates.
Advertise!
Post signs and display progress on school message boards. Utilize your school website to get the word out. Advertise your event on free radio and television community calendars. Does your group know what the fundraising objective is? Generate some excitement about the prospect of earning something that will be a benefit to everyone. Watch your community rally around worthwhile and tangible goals.
Do you want to start a fundraiser?

Easy Fundraising
No Money Up Front.
Pre-packed product by seller.
Customized reports.
Customized letters and thank-you notes.
Online ordering.
Email selling tool.
Most Profitable
Ordering.
Free Pre-Pack per Seller.
Free Prize Program.
Free Brochures.
School Grants Available.
Invoice At Delivery.
Links