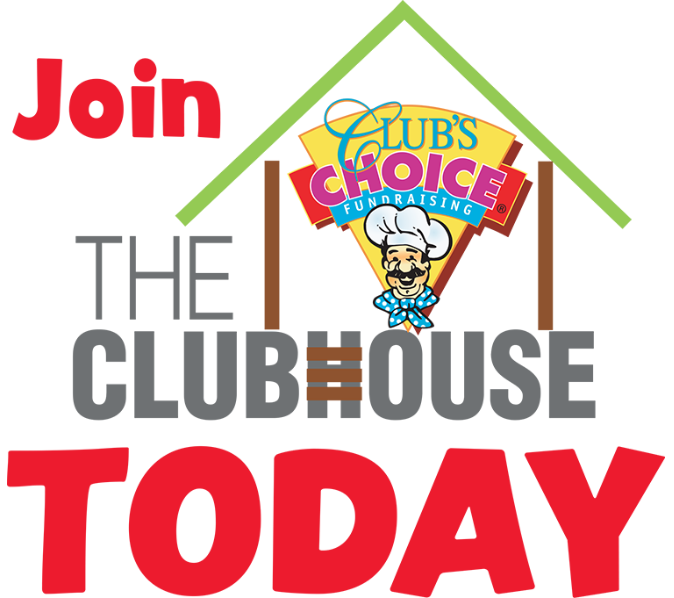 WHAT CAN
YOU

DO?

Join the Clubhouse (Seller Registration) – Each seller enters information about themselves and the fundraiser they are doing. Sellers must be registered in order to participate in special promotional contests. Once the seller is registered, they can participate in sending emails and/or text messages to family and friends regarding their fundraiser. Registration is easy! Click on "Join the Clubhouse". Complete the required info* and you are registered! If you are already registered, click on "Go To My Clubhouse".

*(Don't worry Mom and Dad, we don't share this information with anyone. The information is used for customer service purposes only.)
Do you want to start a fundraiser?

Pizza Fundraising
Whats for dinner?
Pizza is one of our most popular fundraisers because almost every American kid loves pizza. A recent Gallup poll found that kids ages between 2 and 11 prefer pizza over all other food groups for lunch & dinner.
Our pizzas are made and tested in our own factory and use
cheese and our special homemade sauces. Each pizza is loaded with toppings and packaged for maximum freshness. We guarantee our food; we let you try our products before you start a fundraiser with us.
We have multiple Pizza Fundraising brochures throughout the year. Our most popular pizza fundraiser uses our Today's Favorites brochure. Nutrition & ingredient information for our pizza's and other food products can be found at our Nutrition & Ingredients Center.
Fun Pizza Facts
October is pizza month
Americans consume about 100 acres of pizza per day ... or 350 slices per second
There are over 61,000 pizzerias in the United States
Every man, woman, & child in America eats an average of 46 slices(23 lbs) of pizza a year.
Over 3 billion pizzas sold in the United States annually
The most popular ethnic food in the United States is Italian
Pepperoni is America's favorite topping (36% of all pizza ordered)
Modern pizza was born in 1889 when Don Raffaele Esposito created the "Margherita Pizza" made with tomatoes, mozzarella cheese (water buffalo milk) and basil. This was in honor of Queen Margherita Jenesa Giovanni.
62% of Americans prefer meat toppings while 38% vegetarian.
Do you want to start a fundraiser?

Easy Fundraising
No Money Up Front.
Pre-packed product by seller.
Customized reports.
Customized letters and thank-you notes.
Online ordering.
Email selling tool.
Most Profitable
Ordering.
Free Pre-Pack per Seller.
Free Prize Program.
Free Brochures.
School Grants Available.
Invoice At Delivery.
Links