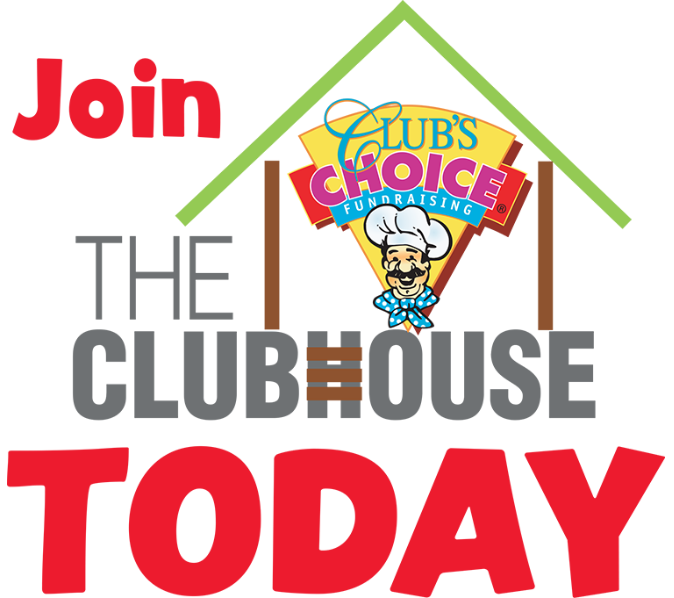 WHAT CAN
YOU

DO?

Join the Clubhouse (Seller Registration) – Each seller enters information about themselves and the fundraiser they are doing. Sellers must be registered in order to participate in special promotional contests. Once the seller is registered, they can participate in sending emails and/or text messages to family and friends regarding their fundraiser. Registration is easy! Click on "Join the Clubhouse". Complete the required info* and you are registered! If you are already registered, click on "Go To My Clubhouse".

*(Don't worry Mom and Dad, we don't share this information with anyone. The information is used for customer service purposes only.)
Do you want to start a fundraiser?

SUCCESSFUL FUNDRAISING OVER 30 YEARS!
We raise millions of dollars every year for schools, leagues, youth programs, music groups, and more. Club's Choice Fundraising makes fundraising easy and profitable! We are expanding our presence in new markets throughout the country.
Continually Growing and Investing in Your Future...
In today's economy, it's a breath of fresh air to note that Club's Choice continues to grow, expand and excel in the fundraising industry. In fact, we believe we are the largest frozen food fundraising company in the country.
THREE MAIN REASONS
Quality, value-added food and non-food products
Exceptional customer service
Consistent attention to detail
UNMATCHED CUSTOMER SERVICE
On-line, comprehensive sales reports
Prompt responses from on-line forms
USA-based customer service toll-free hot-line for any questions
Local representation in your area
99.7% accuracy in-processing and pre-packing
Representative guidance throughout process
COMPETITIVE ADVANTAGE
Many of the items that we sell are made and quality tested in-house.
We have the largest selection of frozen foods.
We're a one-stop shop for your schools fundraising needs (frozen, gift, candles, mixes, santa-shop, candies and nuts.)
Our brochures are designed to help you promote your fundraising campaign.
You'll have access to customer reports and invoices on-line 24-7.
Web orders are shipped directly to the orderer's home
We work with our shipping partners to provide flexible and timely deliveries.
Your kids will love our creative prize incentives and event driven awards!
Strategically located warehouses
Nationally operating delivery fleet
Large partnerships with leaders in other industries
Do you want to start a fundraiser?

Easy Fundraising
No Money Up Front.
Pre-packed product by seller.
Customized reports.
Customized letters and thank-you notes.
Online ordering.
Email selling tool.
Most Profitable
Ordering.
Free Pre-Pack per Seller.
Free Prize Program.
Free Brochures.
School Grants Available.
Invoice At Delivery.
Links