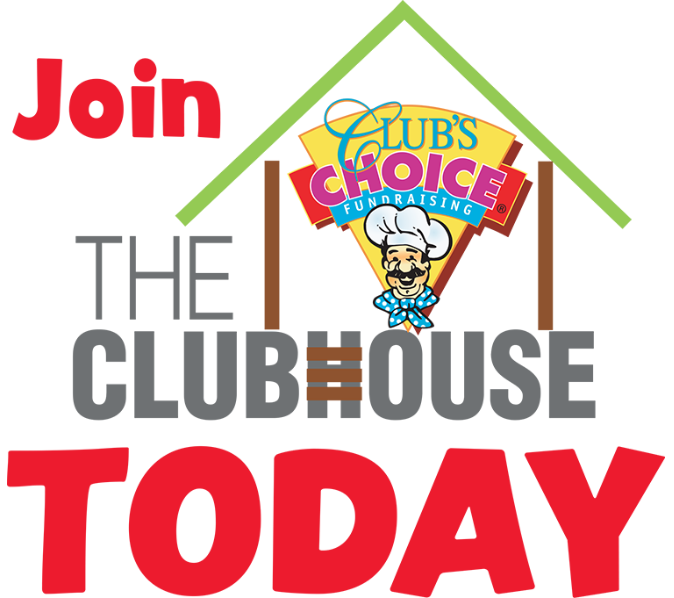 WHAT CAN
YOU

DO?

Join the Clubhouse (Seller Registration) – Each seller enters information about themselves and the fundraiser they are doing. Sellers must be registered in order to participate in special promotional contests. Once the seller is registered, they can participate in sending emails and/or text messages to family and friends regarding their fundraiser. Registration is easy! Click on "Join the Clubhouse". Complete the required info* and you are registered! If you are already registered, click on "Go To My Clubhouse".

*(Don't worry Mom and Dad, we don't share this information with anyone. The information is used for customer service purposes only.)
Do you want to start a fundraiser?

COMMUNITY
Club's Choice Fundraising is on a mission.
We exist to help fund the programs of today's youth. To do this well, we comply and participate in different groups to ensure we are giving back the right way.
The AFRDS (Association of Fund-Raising Distributors and Suppliers) is our Company mentor. This highly respected organization sets the trend for good, honest, and safe fundraising in the United States.
Our cookie dough production facility is AIB (American Institute of Baking) approved. Facilities approved by the AIB have a written allergen program. For instance, products with peanut butter, tree nuts, or other ingredients that may be allergens can only be produced at the end of a production day, or week. The equipment must be thoroughly washed before any other variety of cookie dough can be made.
HELPING THE ENVIRONMENT
Our ongoing relationship with schools and children has brought us to a better understanding about our environment. Together, we actively nurture a sense of caring and responsibility for Mother Earth. We're incorporating eco-friendly practices where we can to do our part. Our reports are environmentally paperless and available on-line 24-7. We produce and deliver our products with efficiency and environmental standards in mind.
ADDITIONAL INFORMATION RESOURCES AND LINKS
A great site for teachers, volunteers, and virtually anyone who is searching for the latest news and resources about academic and related topics that benefit America's school children.
Friendly Links:
Interesting facts and figures about recycling waste
www.recycling-revolution.com/recycling-facts.html
www.recyclinggarbage.net



Learn how to improve the health of the earth and what we can do now to reduce waste.
www.earthresource.org/campaigns/capp/capp-sea-turtles.html
Do you want to start a fundraiser?

Easy Fundraising
No Money Up Front.
Pre-packed product by seller.
Customized reports.
Customized letters and thank-you notes.
Online ordering.
Email selling tool.
Most Profitable
Ordering.
Free Pre-Pack per Seller.
Free Prize Program.
Free Brochures.
School Grants Available.
Invoice At Delivery.
Links